Guide to OEM/ODM Development
Dr. Japan welcomes OEM/ODM orders, utilizing our long and extensive experience of medical device production technology.
We can accommodate customer needs ranging from small lot to mass production, so please do not hesitate to inquire about how we can help you.
Product development process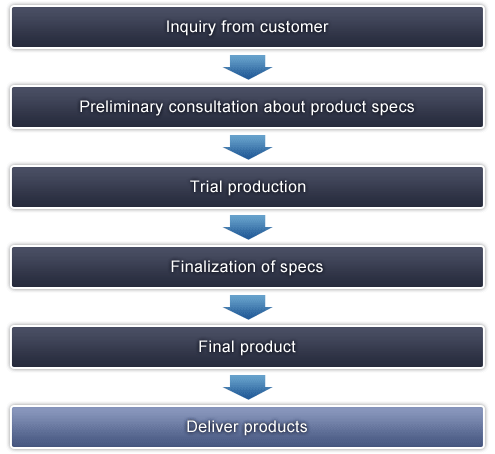 ​Introduction of processing technology
We can handle cutting edge and pipe shapes according to your needs, such as spinal anesthesia needles and biopsy needles for collecting biological tissues.
Introducing the processing technology of Dr. Japan, which has obtained some patents.
Certification, production system
At Dr. Japan, we take pride in being able to contribute to medical care, and provide our customers with trust and peace of mind by manufacturing safe and reliable products. We have obtained certification (ISO and other certifications) to prove its quality.